Rapunzel of Sweden wins prize for Most innovative digital solution
Nov 5
Rapunzel of Sweden won an Episerver Web Award in the category Most innovative digital solution, during the Swedish Episerver Ascend in Stockholm.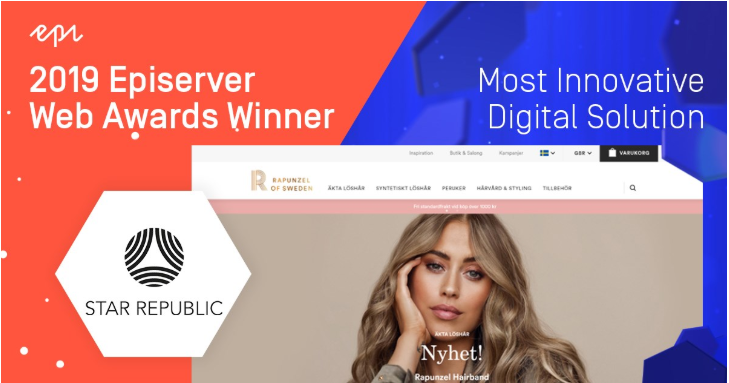 The solution is built by Storefront partner Star Republic using Storefront NAV. Storefront for NAV is an fuly functional e-commerce solution connecting Episerver with Microsoft NAV using LS Retail.
Rapunzel of Sweden is one of Scandinavia's leading hair extension companies and active on 10 markets. The preconditions for winning the award was to present a digital solution that solves a challenge or meets a market demand in a new and exciting way. The solution should set a new standard for digital content, commerce or marketing. It should improve customer or user experiences while supporting the overall strategies and goals of the organization.
The motivation from the Web Awards jury for giving the prize to Rapunzel of Sweden: 
Rapunzel of Sweden focuses on the customer experience, where content, product information and clear calls-to-action are the most important components supporting their omnichannel strategy. With a technically strong foundation built on Episerver's cloud service and headless API, this solution has the highest quality of code, which will enable the company to meet the challenges of the future.